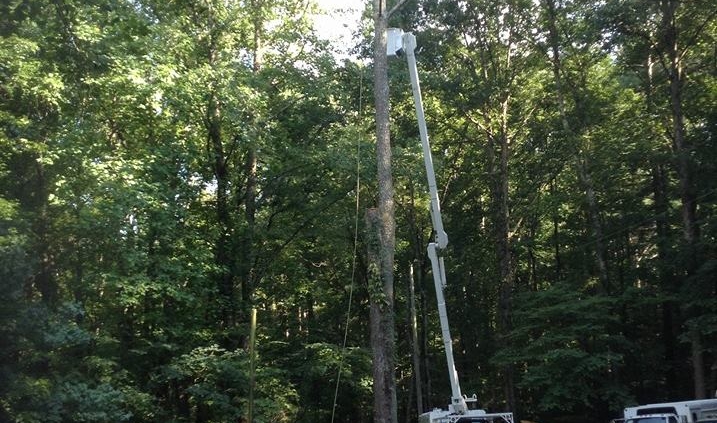 Professional And Affordable Tree Services For All
Call Allison Tree Services today to enjoy the best tree services in Huntsville, Madison County, Morgan Counties, and the surrounding areas. We are the premier tree service and stump removal company in Alabama. With several decades experience in the tree service industry, our locally owned and operated company prides itself in exemplary service delivery and 100% customer satisfaction. We have an amazing workforce. Our customer care department will respond instantly to your service call. Our customer care reps coordinate with our technicians in the field to ensure that you are served as soon as possible. All our technicians are highly trained and experienced in tree removal, trimming, and stump removal. Allison Tree Services is fully licensed and insured. Our company values the health and safety of our customers. That is why we do not encourage people to take unnecessary risks in tree removal and trimming. Just give us a call today and we will handle this dangerous and inconveniencing job for you.
Our Professional Tree Services
As the name implies, Allison Tree Services provides all kinds of professional Huntsville tree services. We mainly specialize in these two kinds of tree services:
·       Tree removal
·       Tree trimming/pruning
You can request our Huntsville tree removal services if you want to get rid of an old, dying, or sickly tree. You can also hire us to remove a tree that is too close to your house thereby posing a danger to you and your home. And do not worry about the cost of our tree removal services. We usually consider the following factors before pricing:
·       Size of the tree
·       Health and age of the tree
·       Proximity to various hazards like power lines and buildings
For our Huntsville tree trimming services, Allison Tree Services offers many seasonal offers and discounts. We recommend that you prune your trees every 2-5 years depending on the location, health, and rate of growth. Our tree trimming services are quite affordable and they are provided by experts.
Our Stump Removal Services
Allison Tree Services provides Huntsville stump removal services for a reasonable fee. Stumps remain after a tree has been cut. At Allison Tree Services, our stump removal technicians use high rpm stump grinding machines to remove any kind of stump. Again our services are very affordable and quite excellent.
Other Services
We also provide Huntsville debris cleanup services and Huntsville emergency storm damage removal services in Huntsville, Madison County, Morgan Counties, and the surrounding areas. Just call Allison Tree Services today and we will discuss any of these services.
Our Highly Skilled And Experienced Workforce
Allison Tree Services has a highly dedicated workforce. Our field technicians undergo extensive training to ensure that they have all the necessary skills and experience for any kind of tree service job. We know that this is a dangerous job that requires a lot of skills and experience and that is why we only send the best to the field.
Why Allison Tree Services?
Allison Tree Services is the best tree service and stump removal company in the Huntsville area. And the main reason why we are so good and so popular is because we always keep our customers first. We also value our workforce and strive to do the very best in our industry.